Contact KOI#insulin4all
Follow us on Twitter @KOIinsulin4all and Facebook for updates about campaigns and advocacy in our region.
Get in touch with us via email if you want to get involved.
---
The price of some decades-old insulin has increased over 1000% since 1996. The cost for one vial of insulin is currently around $280, and people typically use 2-4 vials per month, or more. Even with insurance, people with diabetes are paying an average of at least $210 per month for insulin alone and up to 50% of their annual income on diabetes costs.
Many people with type 1 diabetes are being forced to ration their insulin, and an increasing number of people have died because they could not afford it. Without their essential insulin,people with diabetes die quickly and painfully.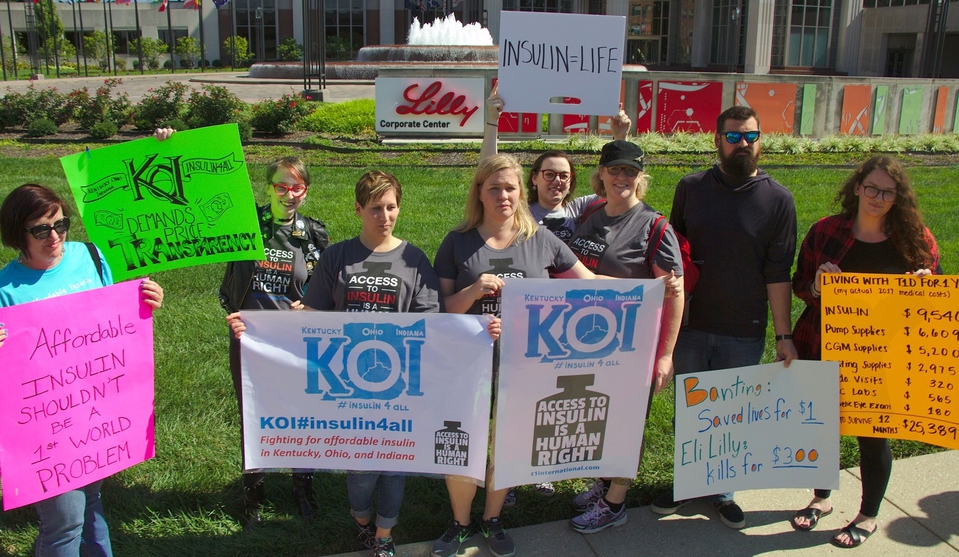 About KOI:
We are a group of advocates working on #insulin4all action in Kentucky, Ohio, and Indiana. We are made up of volunteers who are passionately doing this work in addition to our day jobs. We work with and are supported by T1International (www.t1international.com).
We promote awareness of the pricing-gouging practices of insulin manufacturers and the financial burden it creates for people with diabetes.
We empower individuals impacted by the high price of insulin to share their stories and fight for change toward making life-saving insulin affordable.
Our main goal is to push forward legislation in Kentucky, Ohio, and Indiana that requires transparency from insulin manufacturers in regards to the cost of production and the profits made from a vial of insulin.