As we like to say at T1International, life with diabetes is complicated. Access to vital insulin, diabetes supplies and medical care should not be. These stories are from our friends Susan and Mbolonzi in Kenya and we think they illustrate that point well. Perhaps more importantly, it is always so inspiring to see people with type 1 diabetes facing great adversity who remain positive and take steps to make life better for others.
Susan's Story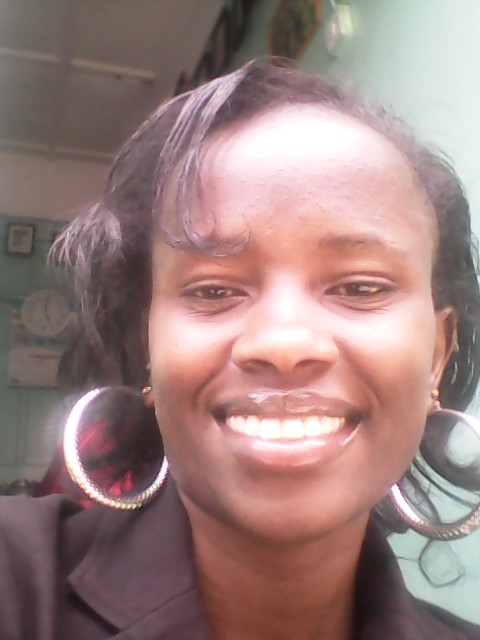 It was in late 2002 that I started falling ill. I thought I had malaria and I went to the pharmacy and bought antimalarial drugs. I took the drugs but I didn't improve, so I decided to go to the hospital. I was told that I had amoeba and typhoid and I was given medicines but even after taking those medicines my health kept on deteriorating. I had the diabetes symptoms but I didn't know that I could be developing diabetes.
In February 2003, my friend who is a dentist asked me to go to her place so that she could take me to a specialist. She took me to a diabetes and kidney specialist who diagnosed me immediately with diabetes after I told him how I was feeling. He just pricked my finger and tested my blood sugar and confirmed that indeed I had type 1 diabetes. I cried like a baby and I was 20yrs old when I was diagnosed.
I was put on Humulin 70/30 thrice a day for the first 2 weeks and then twice per day after that. It was not easy at first to inject myself but at least my doctor friend guided me until I learnt how to do it. It was not easy at first to accept that I was going to live with the condition for the rest of my life, but with time I accepted it and since then I can't complain much. I thank God that when I got pregnant in July 2012, I didn't have any complications through the pregnancy. Now my daughter is 2yrs and 4months old.
However, treatment is expensive and I have to pay out of my pocket. The annual tests are very expensive. I haven't gone for those tests for 3 years now. Insulin is still expensive in Kenya. You can find it in government hospitals or in pharmacies. In government hospitals it's a bit cheaper compared to pharmacies. There are people who can't afford insulin. I wish our Kenyan government could provide it for free.
Mbolonzi's Story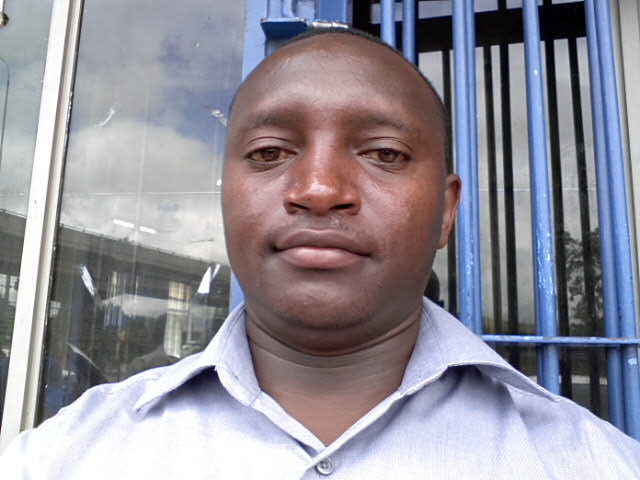 My name Mbolonzi, and I was diagnosed with T1 diabetes in July 2013 when I was 29 years old. I lost too much weight, my skin had become so dry, I took much water, maybe up to 5 litres in day. I also frequented the washrooms more than ever before and I woke up tired every morning. My family and friends became very worried, because all this happened in a very short period of time. I eventually went to the hospital and was put on insulin. I continued visiting the same hospital for clinics until they issued me with expired insulin, so I started attending clinics at another hospital.
Diabetes has extremely incapacitated me. I can't do things like I used to. I always feel tired! I feel more confused than before. I find myself struggling to see, as the fluid in my eyes seems to have dried. Often I am hit with very painful muscle-pulls. I wish there was no diabetes. For a while, I lost my joy. I indulged in binge drinking of alcohol to quicken my death – I had lost hope!
I have also missed clinics due to lack of money. Many mornings I skip my injection, evenings as well, so as to balance the remaining insulin I have until I get enough money to buy the next cartridge. One of the many other stories that touched me was hearing about a spouse that divorced their partner when they found out that they were diagnosed with diabetes. The other day I saw family members arguing with the doctor at a hospital because he had prescribed that their 5 year old boy be put on insulin. The family felt that the daily injections were too much pain for the little boy!
When I look back at my diabetes journey, it is clear that there is little knowledge, awareness and education programs about diabetes in Kenya. This moved me to register an organization to help others to understand diabetes, and to leave a legacy instead of sit and wait for my death. I decided to make the days count, instead of counting the days.
I recently registered Diabetes Awareness, Prevention and Management Kenya as an NGO. Being the Chairperson to this organization, we aim to unite people with Diabetes in Kenya, give free insulin to the financially challenged diabetics (those living in slums), organize diabetes education programs, and help incorporate evidence-based research findings on diabetes into Kenya's health care systems.
The great news is, Mbolonzi's group is already growing. Both Susan and Mbolonzi live in Kenya but had not connected with each other before. We were able to put them in touch with each other and they had a chance to speak on the phone and have since met in person. Now they can offer each other support and advice.