To commemorate World Diabetes Day (WDD) 2016, Diabetes Youth Care (DYC) organized the first ever camp for young people living with diabetes in Ghana. It was a three-day camp which started on the 11th November. The theme of the camp was focused on the theme 'Eyes on diabetes'. Healthy Eyes, Better Vision was the theme selected for our camp.
The first day was arrival and registration of participants. More than 60 kids came from far and near to the Central region of Ghana for the camp meeting. It was heartwarming to see fellow diabetics (dia-buddies, dia-warriors) who without the existence of insulin would have had a challenging time going through life normally.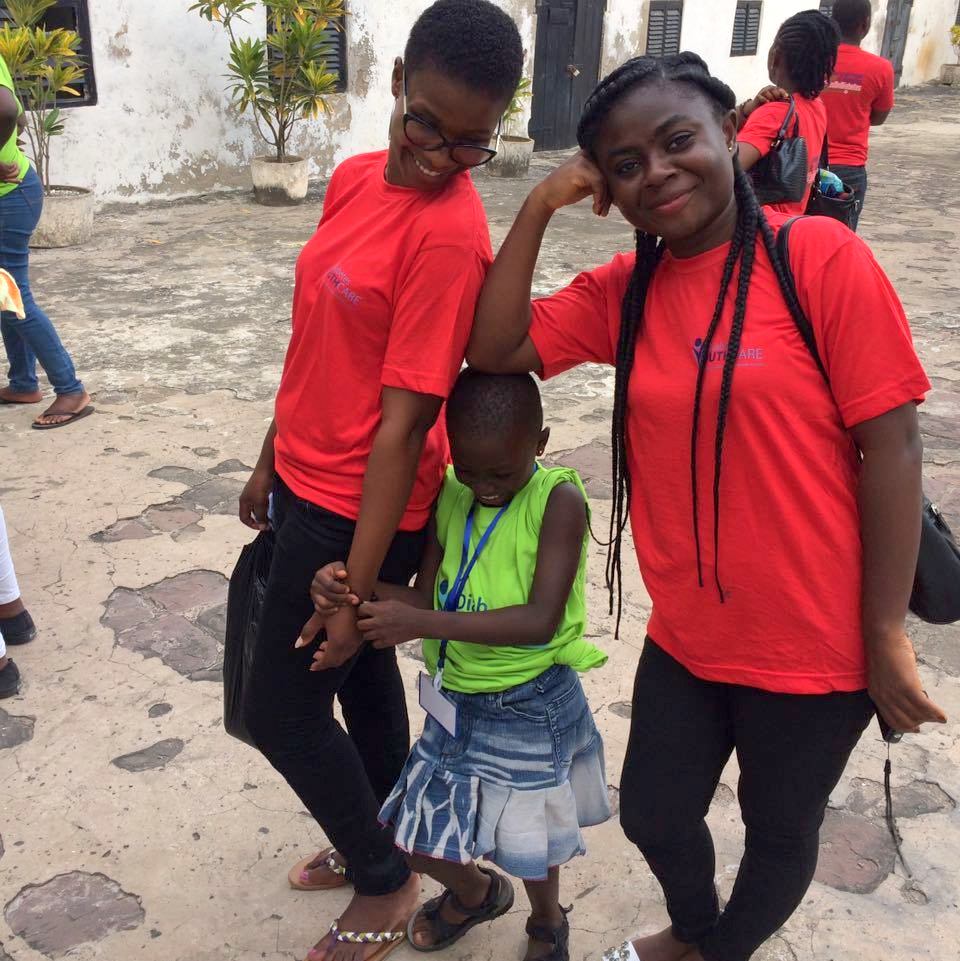 Registration and merriment started immediately. Participants shared rooms so that we could interact better with each other, getting to know each other since most of us had never met before. At the camp I saw myself in different roles. I was a participant, a mentor and a nurse. With room sharing we had a responsibility for each other during the next 3 days. The night of arrival was exciting but we were tired after our journeys. We came from 5 different regions, and most had traveled by road a minimum of 4 hours. After dinner and a little interaction, it was time for bed.
The second day of the camp started off with the checking of our blood sugar levels. Most of the camp participants had no personal glucometers of their own, which is sad. Diabetes Youth Care nurses carried out blood sugar checks in the morning for everyone. High and low sugars were taken care of. We wouldn't let a high and low sugar spoil our joyous mood. We were in high spirit and so excited just to be ourselves and to be in each other's company. We did not have to think of other people's judgmental attitudes because we were all dia-buddies.
After a healthy breakfast, we started the program by checking our HbA1C levels. Then it was time for the main program which was the eye screening. We had a dilated eye examination which meant that the eye doctors were going to examine the back of our eyes (ie: the retina, the area that having diabetes most often affects). Since we know that diabetes is one of the major causes of blindness, we thought it was important to have these checks regularly and we were very happy that the camp gave us this opportunity.
During the eye screening, we had the opportunities to have small group interactions led by the volunteers of DYC. We talked about our lives with diabetes, shared experiences and talked about our challenges. It was nice as we understood each other and this made it possible for me to appreciate having support groups or peer groups. We also had the opportunity to talk to nutrition officers about our eating habits and how best to keep our meals healthy.
At mid-morning we had a brief event where the LIONs clubs of Tema & Cape-Coast interacted with us and encouraged us not to give up hope and to do the best we can. We formed a standing blue circle with our bodies to raise awareness about diabetes and cut our DYC 4th anniversary cake.
We then had a round table talk. Participants were given the platform to share their experiences living with diabetes, including their challenges and successes. It was a very wonderful and emotional moment as we listened to the stories and life experiences that were shared. The experiences shared had a common theme about them. All those who shared their experiences stated the challenge of access to insulin and diabetes supplies.
After lunch, it was then time to go for the trip to the Elmina castle. At the castle, we learned a lot about the history of Ghana from the colonial days, the socioeconomic and political importance of castles and why they were so popular in the colonial times. The trip was fun and educative (mostly fun). We got back to the hostel exhausted from too much excitement. The day ended with checking of blood sugars, insulin injections, dinner and then interacting with each other through the night until bed time.
The last day was the day of departure, and it started with our usual checks of sugars. Breakfast was served and we said our goodbyes and headed to our various destinations. Thanks to the kind donations of sponsors, free insulin was given to all the dia-warriors who attended the camp. For at least a short time, our worry of insulin was gone.
Living with diabetes is complicated enough. I say, why not make insulin and diabetes supplies easily accessible?
This camp is one experience I hope everyone living with diabetes would have the opportunity to experience. A camp really is a lovely place to meet others just like me and to learn from each other and health personnel in a relaxed atmosphere. Thank you to Diabetes Youth Care, and to all the sponsors who made this possible.
I BELIEVE IN #INSULIN4ALL. #DIABETESWONTSTOPUS
---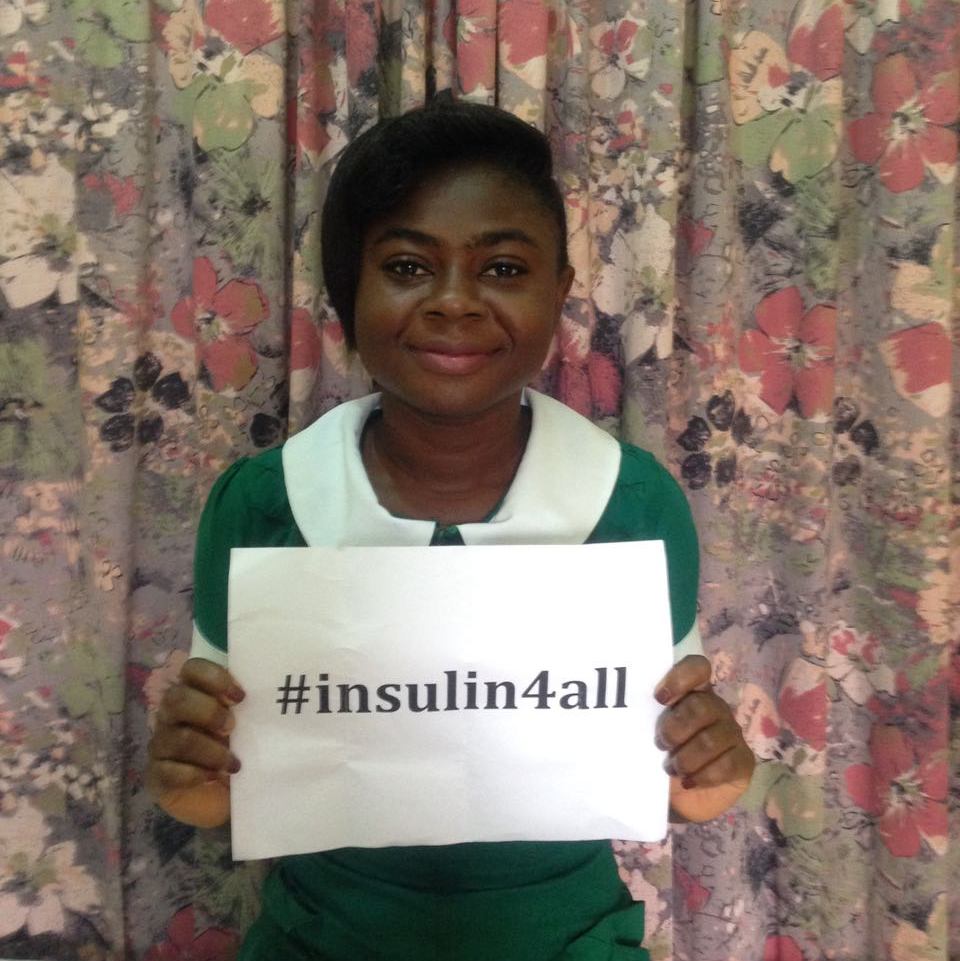 Yaa has had type 1 diabetes since age 14. She is a General Nurse working with a Government Hospital in Tarkwa, the Western Region of Ghana. She has a goal of one day becoming a diabetes educator. As a practicing nurse, she is very interested in diabetes awareness. Yaa is also a member of Diabetes Youth Care (DYC), a local organization in Ghana which aims to reach out to Ghanaian youth living with diabetes.