Some of the most important advocacy often happens in the shadows – in small meeting rooms, online, in the hours of pouring over legislation and building factsheets and bringing together a community fighting for change. Those efforts, full of blood sweat and tears, are paying off, even if it is not obvious. However, sometimes those efforts result in a chance to represent your community in a significant and public way. We are thrilled that so many advocates impacted by type 1 diabetes were invited to the 2020 State of the Union. Two of those advocates share their perspectives here.
Kristen Whitney Daniels – Connecticut #insulin4all Chapter Leader
Though it's been almost a week since the State of the Union, I'm still trying to wrap my mind around the event. I never even knew attending was remotely a possibility. Yet I found myself there with many others from the #insulin4all movement, bearing witness to our broken healthcare system and hoping to shed more light on the need for real legislative action.
I was truly honored to attend with U.S. Representative Rosa DeLauro from Connecticut. I first met her at a press conference in March 2019 where she released a report on the high costs of diabetes drugs in our district. Since then, Rep. DeLauro and her team have been strong supporters of our Chapter and the #insulin4all movement.
On the day of the State of the Union, I arrived early to meet with Rep. DeLauro's staff. In addition to hearing about some of the critical issues the staff are focusing on, I was able to share my own story and the policy solutions that T1International would like to see. The staff was genuinely interested in hearing what our Chapter is doing on the state level and about actions we feel are needed at the federal.
Later in the evening, Speaker Pelosi held a reception for the House and their guests. There I met legislators and advocates from across the country, representing all walks of life. Everyone I met seemed to want to learn about #insulin4all and they often shared their own stories of family members who struggled with the cost of insulin. There, I also ran into many diabetic advocates, including Sarah from the Michigan #insulin4all Chapter.
The actual State of the Union was a surreal experience. Never in a million years would I have guessed I would be in the same room as so many political figures. But one of my favorite parts of the event was getting to know the other guests that surrounded me in the gallery. Every person that sat next to me had an important perspective to share. We traded stories of our advocacy and what brought us to this moment. Thinking back, what was amazing about everyone in the gallery is that we are all ordinary people thrown into extraordinary circumstances, with a hope and desire to change the world.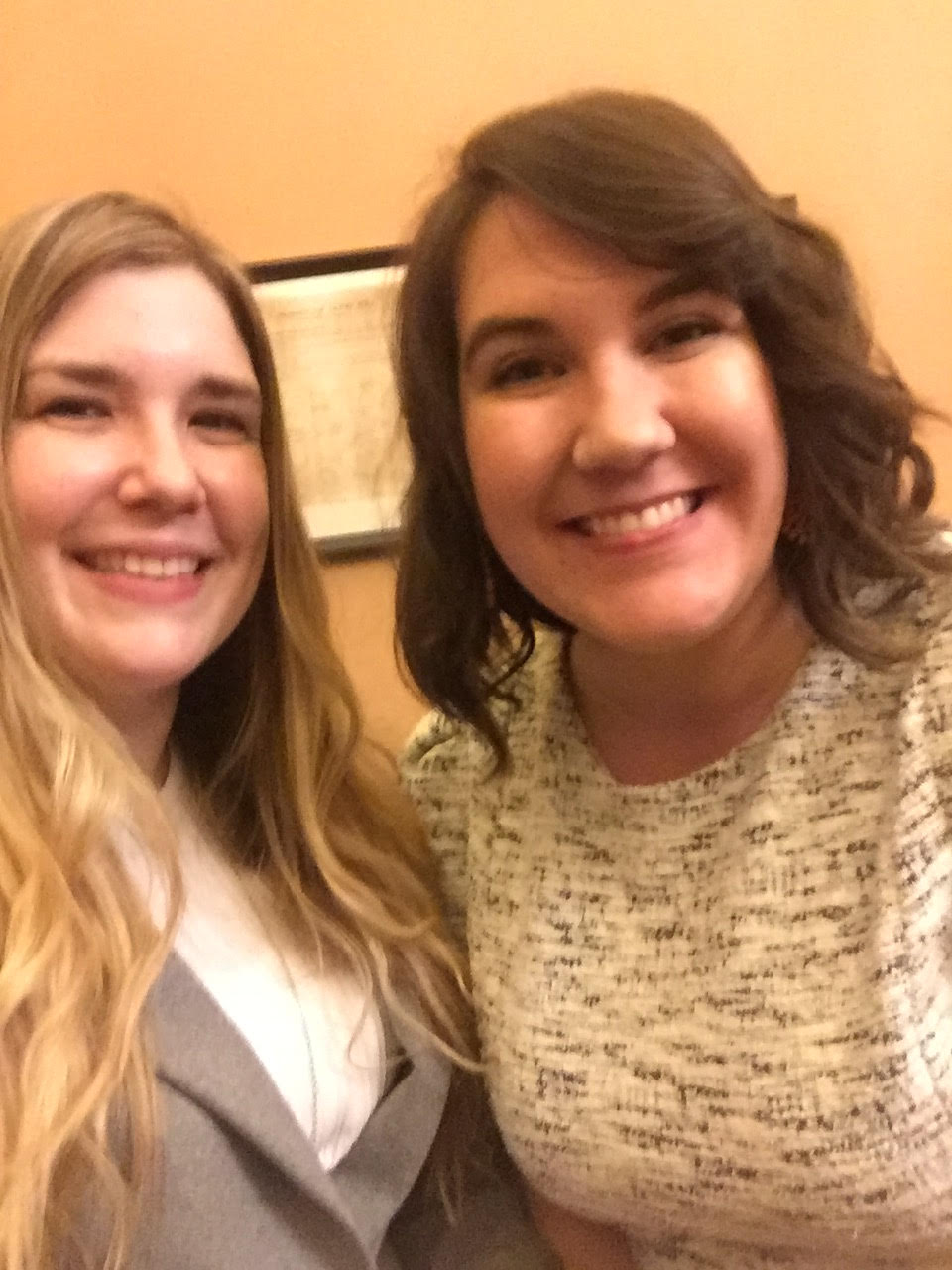 The presence of people with diabetes at the State of the Union was the result of the hard work of every chapter across the United States. Our attendance wasn't the culmination of the movement's work but rather the acknowledgement of our tremendous progress and — hopefully — the continuation of critical conversations that need to happen at the federal level. I met so many representatives who care about this issue; now is the time to that let them know we are watching to see what they do next.
Sarah Stark – Michigan #insulin4all Chapter Member
Out of all of the things a strongly worded email has gotten me, I would have to say an invitation to the State of the Union has been the most surprising.
Last February, I returned home from the pharmacy, feeling a combination of frustrated, scared and angry as I sat down with my receipts, laptop and the contact information for Michigan's 8th district representative, Rep. Elissa Slotkin. It had taken nearly two decades for me to start translating the overwhelming financial guilt I carry as a person with diabetes into a productive and justified anger, and I felt Representative Slotkin needed to know. I wrote to her highlighting the ongoing and decades long struggle the insulin dependent community has faced as a result of our for-profit healthcare system, and I shared what it was like feeling priced out of my own life.
I was shocked to get a call directly from Representative Slotkin herself, who had only been sworn into office for a matter of weeks. The price of insulin had been on her radar and she invited me to join her Healthcare District Advisory Board as a patient representative. Throughout 2019, I had the chance to continue conversations regarding the exorbitant price tags on insulin, give real time feedback on proposed legislation and continue sharing my patient experiences at a variety of roundtable events across Michigan.
While many celebrated the new year, in 2020 I was met with two additional surprises – my monthly insulin co-pay had increased to $828, and Representative Slotkin had extended an invitation to the State of the Union to highlight that exact issue.
Overwhelmed about the experience, I arrived in Washington, D.C. on Tuesday and had a busy schedule leading up to the SOTU. I met with Representative Slotkin's team to look at the bills she has worked on and was able to give some honest feedback. Representative Slotkin has consistently welcomed feedback regarding healthcare legislation and actively listens to the patient perspective. It's also notable that the congresswoman does not accept money from the pharmaceutical companies, which in my experience, has allowed me to be more open and direct with my concerns regarding insulin affordability.
We went on to meet with some media outlets, and eventually headed over to the reception hosted by Speaker Pelosi. Like Kristen, I was caught off guard by the number of diabetics in attendance. It was a surreal experience to see an issue that has consumed my life for decades elevated onto the national stage.
When it was time for Representative Slotkin to head to the house floor, instead she accompanied me through security to the gallery where I would be seated. Her staff members had already done an excellent job advocating for my accommodations, and the congresswoman stood by to make sure they were all met.
While I am so appreciative of the opportunity to be a part of an effort to highlight the urgent need for sweeping healthcare reform and immediate access to affordable insulin, I understand any change is dependent on collective action. We as patients know that healthcare is not a left or right issue. For people with diabetes like me, it is a life or death issue. So, as I sat there on Capitol Hill, I was reminded that this is the hill we die on - and quickly without insulin.