Kayla Davis of Owensboro, Kentucky, was diagnosed with type 1 diabetes when she was five years old. "Her blood sugar was 850," her grandmother said. "She was in the hospital for a whole week."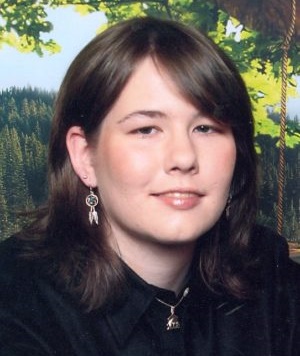 Her grandmother, Brenda Davis, took guardianship of Kayla when she was nine because her parents didn't have health insurance and were struggling to care for her. Brenda's husband Carl was retired from the Air Force and worked for Kimberly Clark in Owensboro so their insurance was reliable.
"We didn't have to pay out at all," Davis said. "It took care of all her medical bills."
But when Kayla turned 23, she had to enroll in Kentucky's Medicaid program. She was still living with her grandparents and working various jobs in Owensboro — moving from McDonald's to customer service at a company called Alorica to delivering for Pizza Hut.
She earned a graphic design degree from Full Sail University and as 2019 started, she was in training to be a manager for Domino's so she could have a steady job and health insurance that would cover her needs.
She traveled to Louisville, Kentucky for her endocrinologist appointments, a trip that took about an hour and a half one way. She bought a new car in April that would help with the commute. Kayla was also she was very involved with her church, a Pentecostal congregation called Breakthrough. In her spare time, she was working on a book of favorite recipes. Things seemed to be coming together for Kayla, who was now 28 years old.
But on Tuesday, May 28th, she turned in a request for an insulin refill at her local pharmacy. Then she came up with a plan to ration what she had left as she waited on an approval from her doctor's office and Medicaid so she could pick up the vials of Admelog insulin that kept her alive.
On June 1st, she sent some texts to a friend explaining what she was trying to do: "I have no insulin at home," Kayla said. "What I have is set to run out tomorrow." The doctor's office needed to submit forms for her insulin prescription to be approved by Medicaid.
Kayla told her friend she'd been waiting four days. "I'm on a forced fast," she said. "But even fasting, I can't stretch this out."
Her grandmother believes she had some insulin, at least through the weekend of June 1-2. She saw half a vial "sitting on her night table that she had built herself." Brenda Davis thinks maybe Kayla made that last until Tuesday, June 4th.
"I knew she was sick because she came home from work on June 4th at noon-time," Brenda Davis said. Kayla went to her room and when her grandmother checked on her, Kayla asked her to take out the trash.
"Can't you do that yourself?" her grandmother asked. Kayla responded that she was too tired.
"I don't feel good, Nana," Kayla said.
"Honey, are you coming down with something?" Davis asked. She ended up going back a little later to see if Kayla was feeling any better.
"No, not really," Kayla said.
"I said, 'Well, I love you,'" Davis said.
Kayla said, "I love you too."
While in her room, Kayla was also talking to her minister, Tim Parks. "She was like another daughter to us," he said. She made plans to go to his house to spend time with him and his wife. He picked her up on the afternoon of June 4th.
"She was visibly tired," Parks said. "She came in and got on the couch and started watching TV." He and his wife mentioned to Kayla that she didn't look very good.
"I can't get my insulin," Kayla responded, but she didn't want to go to the hospital.
This was something she had been through before: biding time while waiting on an approval to get her insulin. Brenda Davis said Kayla "had problems getting her insulin at different times." One of those times, "She went to Walmart and got some insulin," her grandmother said. "It didn't work well in her system at all."
This time, she didn't even want to try it.
Kayla texted her friend, "I don't have time to go to urgent care before they close or before the pharmacy closes just to get generic insulin that I know my body will reject." She added, "I waited four days for a paper to be signed and the doctor still hasn't."
"I didn't know it, but she hadn't had insulin in a week," said Parks. "It happened before. I'd seen her sick like that before."
He recalls at least two times that Kayla had waited for her insulin prescription. "The pharmacy said it wasn't authorized," he said. "They said they were waiting on the doctor." Since it wasn't out of the ordinary for her to be waiting, they went ahead with plans for Kayla to spend the night with the Parks.
But she became unresponsive, just an hour after talking to another minister from the church. Parks started CPR and then EMS arrived at the house, but Kayla never recovered.
"Ketoacidosis is what took Kayla's life," said her grandmother. "I know that from when I looked it up."
Kayla died on June 5, 2019 — her grandmother's birthday. Her insulin was approved through Medicaid the following day, June 6th.
Reflecting on what happened, her minister could only say, "Somebody dropped the ball. I don't know who it is."
Detectives came to his house. The coroner called to tell him the findings: diabetic ketoacidosis. "He and the detective said they've seen it so much, they're sick of it," Parks said.
Brenda Davis is aware that other young people died in June because they couldn't get their insulin. "Their deaths are inexcusable," she said. "Anybody on a lifesaving drug — it should have been approved that day."
She told Kayla's story because she hopes it can drive change. "This cannot help those other young adults," said said, "But it might help another diabetic."
"I don't want to hear about another child or young adult dying because they can't get their insulin," Davis said. "The system needs to be fixed."