I was very nervous before going to confront the top executives of Eli Lilly and Company. But I was determined to tell them Alec's story. They needed to hear from me what their insulin prices did to Alec, and are still doing to others.
The morning of May 7th, I and supporters from T1International, KOIinsulin4all and People of Faith for Access to Medicines arrived at the sidewalk in front of the Eli Lilly global headquarters in Indianapolis, Indiana. I had a ticket to the company's annual shareholder's meeting at 11AM, but I spent more than an hour beforehand being interviewed by several different reporters for TV and radio. I also read a statement to the entire group, with all of it live-streamed on T1International's Facebook page.
Then, I was ushered into the shareholder meeting by several Lilly staff members, led by their USA Diabetes director, company vice president Mike Mason. The meeting was very scripted and formal and there were probably less than 100 people there. The media and most of the supporters who joined me were not allowed in. There was a time in the meeting set aside for Q and A—but no one was allowed to stand up and ask questions directly to the company CEO, Dave Ricks. So I submitted three questions in writing.
My three questions were:
Does Eli Lilly consider insulin access to be a human right?
What is Eli Lilly doing about insulin affordability?
Why has the price of insulin gone up so much in the last 20 years when the formula has stayed the same?
My questions were read to CEO Ricks. He really did not answer them, especially the justification for the huge price increases. He referenced the company's patient assistance programs but admitted, "There is more we can do." And he said, "We realize there is frustration with this. We are frustrated." He claimed that most patients have access to insulin at a cost to them of under $50 a month. "But there are exceptions," he said.
Is that what Alec was to them? One of the exceptions?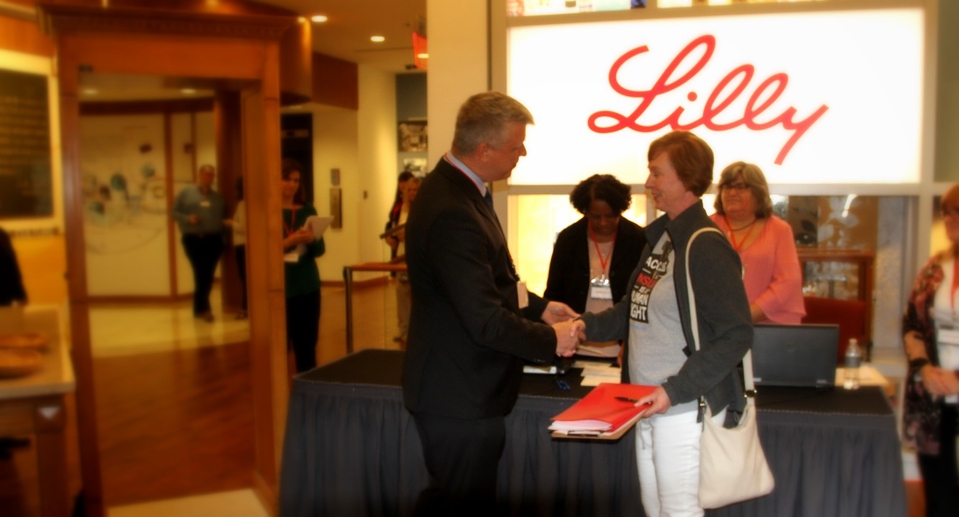 The shareholder meeting lasted less than an hour. Immediately afterward, I was brought to a room for a face-to-face meeting with Mike Mason and two other Lilly staff members. They were very polite and expressed sympathy for me and my family and sadness about what happened to Alec. I appreciated that, but I was not there to receive kind words.
I read my statement to them (you can see the full copy here). I cried a few times, of course, especially at the end. But I was determined to get through it. And I did not hold anything back. One of the things I said was this: "On Alec's death certificate, the official cause of death is listed as DKA—Diabetic Ketoacidosis. But the unofficial cause of death is slipping through the cracks of our broken health care system—and corporate greed."
When I said that, I made sure to look Mr. Mason in the eye when I said the words, "Corporate greed."
Here is what I said to them about the hypocrisy I saw on their website:
Your Mission: You report that your mission is 'to make medicines that help people live longer, healthier, more active lives'. My son's life was cut short because your insulin cost too much. Your insulin pricing cost him his life!!
Your Values: Your values are 'integrity, excellence and respect for people'. Your greed for profits currently outweighs your respect for human life. When will you start living up to your values?
Your Promise: Your promise is to 'unite caring with discovery to make life better for people around the world'. How are you making life better if people are dying because they cannot afford the cost of your decades-old insulin products?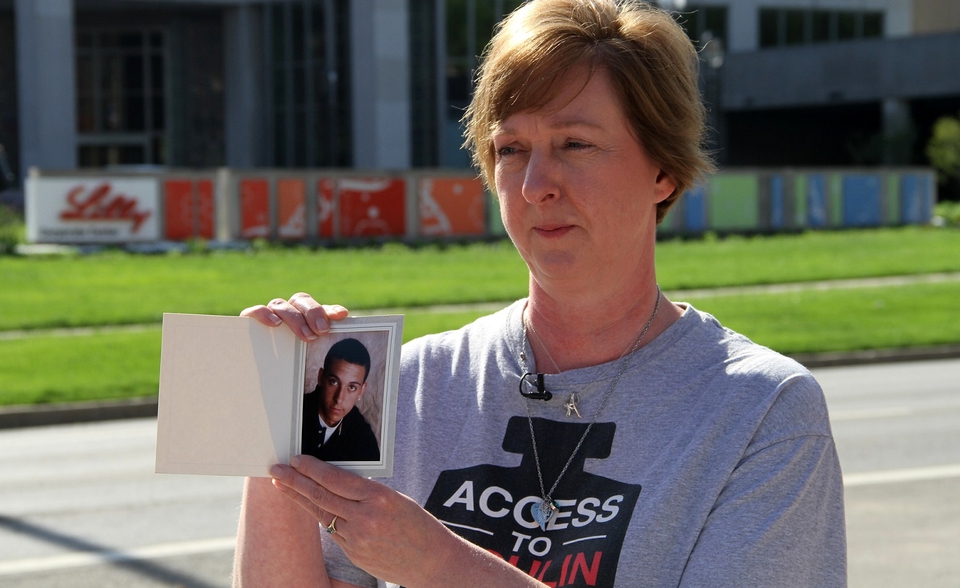 When I was finished reading the statement, I was pretty broken up. But I pulled myself together and took out a photo of Alec—his high school graduation photo. I held it in front of them and said, "This is my Alec. This is my baby."
I don't think they intended to talk with me about how to fix things. But that is what I was there for. Mr. Mason said he would share my and Alec's story with his team, and he said I had his commitment to internalize this and to do better. I wiped my tears and looked straight at him. "So what does that look like?" I demanded.
He talked a little about their patient assistance programs and I told him how they did not work for so many people. (I never dreamed I would become an expert on insulin pricing and programs, but that is what has happened to me this past year . . .) They said they promote their programs, but I pointed out how they don't spend a fraction of the money promoting their programs as they do advertising their drugs.
There was mention of the complex health care system in the U.S. I acknowledged that, but I said, "To my mind, it all starts with the list price."
As we wrapped up, I repeated to them that I and other advocates will not stop until insulin and other essential medicines are available to all. I asked for Mr. Mason's contact information and made him promise to personally follow up with me. You better believe that, in Alec's memory, I will hold him to it.